Over the years I have written reviews for many scary movies - the funny scary, the scary scary, the classic scary - the scary that makes you think. With Halloween approaching I thought I would put all the scary movie reviews (the movies are scary, not the reviews, although in some cases...) together. When you make your selection this Halloween for that party or family gathering, take a few moments to let Hyperion help you out.
(NOTE: by no means is this a definitive list of Halloween movies. It is just a list of movies I have thus far reviewed. If you don't see a favorite, email me or leave a comment and I will try to review that too. (Better yet: offer to pay for it - we reviewers don't work for free, you know!)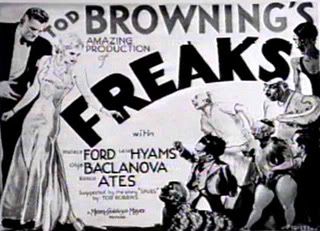 Recommended
(These movies are in descending order of Awesome but are still all great Halloween movies to check out.
PAN'S LABYRINTH
SE7EN
BRAM STOKER'S DRACULA
FREAKS
DEATH PROOF
THE RING

PERFUME: THE STORY OF A MURDERER
THE PHANTOM OF THE OPERA
WATERSHIP DOWN
- (Given the time and place, personally the scariest movie I have ever seen)
UNDERWORLD
NIGHTMARE BEFORE CHRISTMAS
TAKING LIVES
MR. BROOKS
Not For Everybody
(These movies are quirky and weird, for any who likes to be the one to introduce friends to little-known films, . The reviews should tell you if they are for you.)
BATTLE ROYALE
MAY
RE-ANIMATOR
What was Ben Kingsley thinking?